The Workplace Track
Significant Developments in Employment Law
This panel will address four major developments in federal and Connecticut employment law over the past year.
You will learn:
About Cheeks and the settlement of FLSA cases
About Trusz and protections for employee speech
About Standard Oil and the ABC Test for Independent Contractors
About the FLSA white collar regulations
Moderator:
Joshua R. Goodbaum, Garrison, Levin-Epstein, Fitzgerald & Pirrotti, PC, New Haven
Joshua Goodbaum is a partner at Garrison, Levin-Epstein, Fitzgerald & Pirrotti, P.C., in New Haven, where he represents individuals in employment and civil rights matters.
Josh serves on the Executive Committee and as Treasurer of the Labor & Employment Section of the Connecticut Bar Association.  He is also a proud member of the Connecticut Employment Lawyers Association (CELA).  He has written and spoken widely on a variety of topics related to employment law and will be moderating a panel about employment law at the CBA Annual Conference in June.
Josh was recently recognized by the Connecticut Law Tribune as one of its 2015 "New Leaders of the Law," and he was selected as a Rising Star by the 2015 edition of Connecticut SuperLawyers.
After law school, Josh served as a judicial clerk to the Honorable Neil M. Gorsuch of the United States Court of Appeals for the Tenth Circuit in Denver, CO.  Josh earned his law degree magna cum laude from Harvard Law School, where he was a Supervising Editor of the Harvard Law Review and Co-Chair of the Public Interest Auction.  He went to college at Yale University, graduating magna cum laude, Phi Beta Kappa, with a degree in history.  Between college and law school, Josh worked for an industrial supply distribution company in Chicago.
Speakers:

Stephen J. Fitzgerald, Garrison Levin-Epstein Richardson Fitzgerald & Pirrotti PC, New Haven
Steve Fitzgerald is a partner at Garrison, Levin-Epstein, Fitzgerald & Pirrotti, P.C., in New Haven, where he represents individuals in employment, criminal defense, and personal injury matters in the state and federal courts.  He has developed a particular expertise representing employees who have been subject to retaliation for exercising their free speech rights, having won several multi-million dollar jury verdicts for his clients.  His peers have ranked him as a Connecticut SuperLawyer since 2011 and he was recently named a Lawyer of the Year by Best Lawyers for the years 2013 and 2015.
Attorney Fitzgerald is an accomplished trial advocate, having served as lead counsel on over 40 jury trials.  Before joining Garrison, Levin-Epstein in 2001, he served for over ten years as an Assistant District Attorney at the Manhattan District Attorney's Office, where he rose to the rank of Supervising Attorney.  Attorney Fitzgerald has taught Trial Practice at both Fordham Law School and the Manhattan District Attorney's Office.  He is a member of the National Employment Lawyers Association (NELA), the New Haven County Bar Association, and the New Haven Inn of Court.  He graduated from Boston College and Fordham University School of Law.
Robert C. Hinton, Pullman & Comley LLC, Bridgeport
Robert C. Hinton has extensive experience in all phases of commercial and complex litigation and employment law counseling and is a member of the firm's Labor, Employment Law & Employee Benefits Department.  He has represented a wide range of clients from small business owners to Fortune 500 companies. He regularly litigates and counsels on breach of contract claims; employment discrimination claims; non-compete litigation; wage and hour claims; Family Medical Leave Act claims; ERISA benefit denial of disability claims; enforcement/execution of domestic and foreign judgments; recovery of funds, assets, and property; commercial landlord/tenant matters; unfair and/or deceptive trade practices; and fraudulent conveyances.  Prior to beginning his legal career, Bob served more than eight years on active duty in the United States Army.
Jonathan Orleans, Pullman & Comley LLC, Bridgeport
Attorney Orleans, chair of the Labor & Employment Law practice, has over 30 years of experience as a litigator and counselor in a broad range of matters, particularly relating to the employer-employee relationship. He represents businesses and individuals in disputes arising out of employment contracts, non-competition and non-solicitation agreements, and other commercial agreements. Attorney Orleans litigates cases arising under federal and state statutes governing employment, advises businesses on compliance with laws and regulations, and represents employers and senior executives in the negotiation of employment contracts and separation agreements. He regularly assists employers with the development and application of personnel policies.
Attorney Orleans also advises colleges, universities and independent schools concerning not only employment-related matters, but also compliance with Title IX as it relates to campus sexual misconduct and to athletics.  He has served as an investigator of campus and workplace sex discrimination and harassment complaints.
Attorney Orleans regularly speaks to lawyers, businesspeople and educators on topics ranging from misclassification of employees under the FLSA, to employer regulation of employees' speech and appearance, to federal guidance concerning sexual assault on campus.  He contributes to the firm's "Working Together" and "Education Law Notes" blogs.
Attorney Orleans's service to the bar and the community currently includes chairing the Local Civil Rules Advisory Committee of the U.S. District Court for the District of Connecticut, membership on the Connecticut Judicial Department Civil Commission and the Board of Directors of the Bridgeport Public Education Fund,  and serving as Legal Advisor to the American Civil Liberties Union of Connecticut.  He is a member of the Executive Committee of the Connecticut Bar Association Federal Practice Section.  Previously, he was a member of the Federal Grievance Committee of the U.S. District Court and of the Board of Directors of the Connecticut Fair Housing Center.   In 2011-12, Attorney Orleans taught Civil Procedure as an adjunct professor at the University of Connecticut School of Law.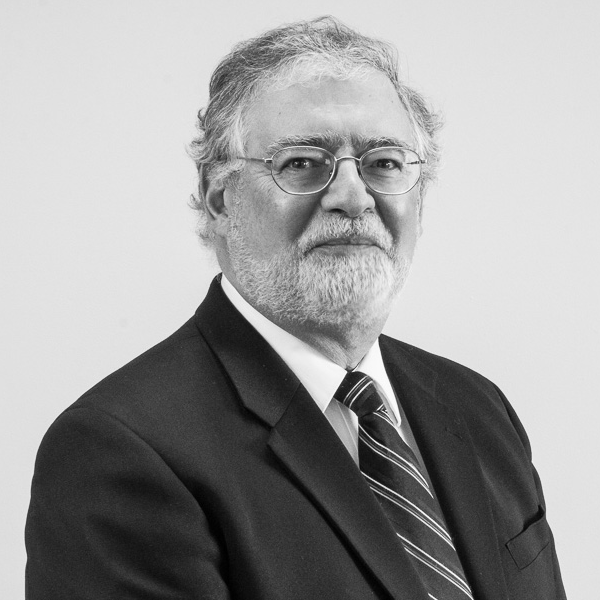 Kenneth R. Plumb, Metzger Lazarek & Plumb LLC, Hartford
Attorney Plumb has been representing private and public sector employers in employee relations and labor and employment law issues including litigation in state and federal court for almost thirty years.
His practice includes proceedings before most Connecticut and federal agencies involving labor and employment law issues such as Connecticut Commission on Human Rights and Opportunities, Workers' Compensation Commission, Employment Security Board of Review, Wage and Hour Division of the State and Federal Departments of Labor.
He represents private and public sector employers in all aspects of collective bargaining including defense of unfair labor practices before the National Board of Labor Relations and prohibited practice proceedings before the State Board of Labor Relations.
He represents private sector employers in connection with strike consultation, union avoidance and union representation election petitions before the National Labor Relations Board and the State Board of Labor Relations.
Attorney Plumb provides advice and counseling of private and public sector     employers on all aspects of the employer/employee relations including review and     preparation of employee manuals, personnel policies and related documentation.
David S. Rintoul, Brown Paindiris & Scott LLP, Glastonbury
Attorney Rintoul has a diverse ERISA benefits, business law, employment law, and general litigation practice. He advises employers and employees regarding Connecticut non-competition and employment agreements, and he advises and represents employees in a wide variety of other employment matters as well.
Attorney Rintoul has substantial litigation experience, having handled numerous trials and appeals in state and federal court, as well as many administrative hearings before many state agencies including the Connecticut Commission on Human Rights and Opportunities, the Freedom of Information Commission, and local zoning agencies. He has been class counsel in national and Connecticut class action lawsuits. He represents claimants in long-term disability benefit appeals, for both group ERISA plans and private disability insurance.  He has an active Connecticut real estate litigation practice, including zoning appeals, adverse possession, boundary line disputes, easements, and breach of contract. He has represented many unmarried co-habitators in resolving and litigating property issues when they break up.
Attorney Rintoul also regularly lectures and writes on a variety of subjects on Connecticut law. He has taught seminars in a broad range of employment and employee benefit matters for the Connecticut Bar Association and other continuing legal education organizations. He has lectured nationally on business and legal issues involved with professional and consulting practices.
Daniel A. Schwartz, Shipman & Goodwin LLP, Hartford
Daniel A. Schwartz represents employers in various employment law matters such as employment discrimination, restrictive covenants, human resources, retaliation and whistle blowing, and wage and hour issues.  He has extensive trial and litigation experience in both federal and state courts in a variety of areas, including commercial litigation and trade secret enforcement.  He also represents companies in disputes related to contracts and other commercial matters, and advises employers on topics such as voluntary and involuntary reductions in force, employee investigations, restrictive covenants and trade secrets, benefits, wage and hour laws, hiring and termination, employment handbooks and policies, family and medical leave, and responding to government audits. He represents employers in federal and state courts and before administrative agencies, such as the Connecticut Commission on Human Rights and Opportunities, defending claims of wrongful termination, civil rights violations, employment discrimination and employee benefits litigation under the Employee Retirement Income Security Act of 1974 (ERISA). In addition, he provides timely and practical advice on ways to minimize the risk of litigation and how to respond to any lawsuits or complaints that may arise.
Dan is the author of the independent Connecticut Employment Law Blog, one of the most widely read blogs of its kind in the nation. The blog discusses new and noteworthy events in labor and employment law on a daily basis. For the last five years, the ABA Journal named it one of the top 100 blogs produced by lawyers (the "Blawg 100"). In 2014, it also named the blog to its "Blawg 100 Hall of Fame" noting that Dan "consistently impresses us with concise and incisive analysis of the latest cases and issues to arise in employment law." In 2013, the United States Library of Congress selected the website for inclusion in the historic collection of internet materials related to "Legal Blawgs."
Dan is a frequent presenter on a wide range of employment law and commercial litigation topics, and has been interviewed by newspapers, radio and television programs and legal blogs on employment law topics. He recently published a chapter on social media and human resources issues in Think Before You Click: Strategies for Managing Social Media in the Workplace (Thompson Publishing, 2011).
Seminar Info.
Time: 4:00 p.m. – 5:30 p.m.
CLE Credit: 1.5 Hours